(Replacement For Jeep Bodies And Tubs)
There are many Jeep body part suppliers selling quality replacement parts for your Jeep Restoration project.
At Willy's Overland Motors, we make a good product even better.
READY TO MOUNT IN ABOUT AN HOUR
With precision detail, our engineers and craftsmen built fixtures, jigs and templates from the original manufacturer's specifications and drawings. They will create an exact "Bolt-On Replacement" body for the specific Jeep model you desire.
Many other Jeep bodies out there will require you to be a combination engineer, metal cutter, welder and fabricator, and to have all the necessary tools to get that Jeep body ready to mount to your chassis. Your Jeep replacement body tub from Willy's not only comes ready to mount in about an hour but is backed by our guarantee.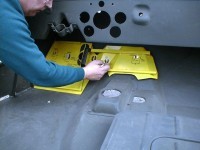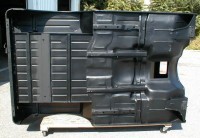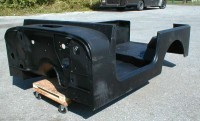 The Willys Overland Jeep Repli-Tub is the only replacement body that will come to you with:
All firewall holes properly cut and angled
Holes for the gas, brake, and clutch pedals
Hole for the steering column
All tail light wiring and fuel filler holes will also be in place
Later CJ models will have the brackets for the grille support rods, tailgate seals, or tailgate mounting holes installed
Floor supports repaired, modified and/or re-positioned
A number of other parts that we fabricate and weld into place
When you buy a Jeep replacement body from Willy's Overland Motors, you get a Repli-Tub that requires little work from YOU and easily mounts. You get a Repli-Tub that is custom-fit to your Jeep model. You get the Willy's guarantee. Other sellers of Jeep bodies offer disclaimers, we offer a guarantee. Call us today, we have the knowledge to help you get the right parts for your Jeep.
ORDER YOUR Jeep REPLI-TUB TODAY!
Complete kit
Includes body tub, fenders, hood, tailgate, and windshield frame, as well as all tub mounting kit that includes: mounting pads and bolts:
MB Tub / Body & M38 Tub / Body
CJ2A Tub / Body & CJ3A Tub / Body
CJ3B Tub / Body
Tub only
All other body parts are available as needed:
M38A1 Tub / Body
Early & Intermediate CJ5 Tub / Body & CJ6 Tub / Body ('55-'75)
Late CJ5 Tub / Body ('76 & Up)
CJ7 Tub / Body
CJ8 Scrambler Tub / Body
We offer pick up or ship to anywhere in USA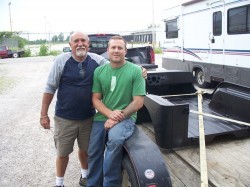 Jim & Jay Picking Up Their CJ2A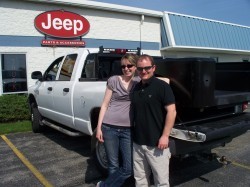 Chad & Lindsay From Canada - CJ7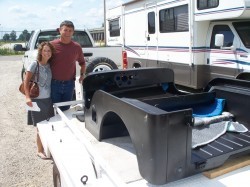 PROTECT YOUR JEEP AGAINST RUST AND CORROSION! (See Pricing Below)
Bullet Liner, the "Gold Standard" in vehicle rust protection. We offer to have your body sprayed with the finest rust protecting, heat dispersing and sound deadening product we have found anywhere. Bullet Liner can be sprayed on by trained specialists at a local Toledo company. Please check the pricing below for your specific vehicle, and read what Bullet themselves have to say about their product. Read more about Repli-Tubs in our FAQ. Read more about metal jeep tubs vs fiberglass jeep bodies.

Bullet Liner's rich history in protective coatings validates its commitment to producing the highest quality coating on the market today. Bullet Liner is not only tested in laboratory conditions, but utilizes the harshest outdoor conditions possible.
Behind Bullet Liner stands Burtin Polymer Laboratories (BPL), one of the foremost authorities in research, development, and commercialization of polyurethane systems produced for commercial roofing, commercial and residential insulation, flotation, adhesives, packaging, spray elastomers and custom molding products.
Recently launched, its Bullet Liner products are primarily used for pickup truck beds, tailgates, wheel wells and other similar vehicle protection applications. Also, part of the impressive line of Burtin Polymer Labs products is Foametix® Spray Foam Insulation, which is a series of light density, polyurethane spray-applied foam insulation systems designed for residential and commercial / industrial building applications.
BPL continues to develop some of the very few blast mitigation products tested and approved by the US Military and utilized by the United States government in the refurbishment of the Pentagon after the 9/11 attacks.
All Burtin Polymer Labs formulas are proprietary where strict quality controls are implemented using only the finest chemical ingredients and the most sophisticated processing equipment in the industry at their 14-acre, state of the science facility in Cartersville, GA, with warehousing and service operations located in seven States.
Please call us and let us help you get your Jeep back into the best shape it can be. 419-531-0707
Read just some of the reviews from our happy customers!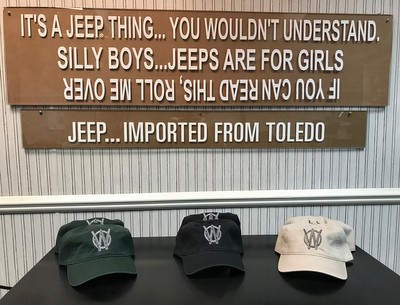 Show your Willys' pride with your official Willys-Overland cap.
$15 plus shipping PLUS decals $10 plus shipping
Enjoy a Willy's-Overland cap with a repli-tub purchase!
Call or email Jay to purchase: 419-531-0707 | info@willysoverland.com