Fiberglass Jeep Body kit vs Steal or Metal Jeep Body Kits
Looking for an easy to install complete steel body? Keep reading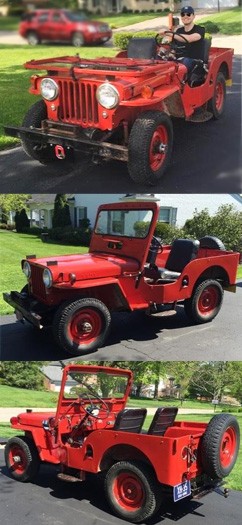 Rust. It's the only reason anyone ever contacts me. Jeeps rust, and they don't need to be near the ocean to do so. 24 years ago I made the decision to fill a void that I saw in the jeep body tub replacement arena.
There were only a few options;
1. Repair your original body with patch panels
2. Find a used original body in good condition
3. Replace your original body with a fiberglass body
4. Buy an aftermarket steel body
From everything I had heard, from both professional jeep restorers, as well as individual do-it-yourself restorers, steel jeep bodies was by far the preferred choice over fiberglass.
I decided to develop a good quality, easy to install, complete steel body that would satisfy the very discriminating professionals, and also be usable by the individual in his garage, without the thousands of dollars of tools and equipment needed to install the only aftermarket jeep tub available.
First, let's look at the above mentioned options.
1. Repair your original body with patch panels
If your body is actually rusting in just one or two spots, this option is your best bet, and save the originality of your Willys Overland Jeep. Unfortunately this is not generally the case. You may only SEE a few bad areas, but as any restorer will tell you, the rest of the body is rusting too, just at a somewhat slower rate. You will find that out a year or two after your patch job is completed.. Tearing it all apart a second time is not nearly as satisfying as the first time.
2. Find a used original body in good condition
This would be a great choice if it were actually possible. Certainly no one is going to sell a good solid original Jeep body without insisting you take the entire Jeep, for a price that is often times unreasonable.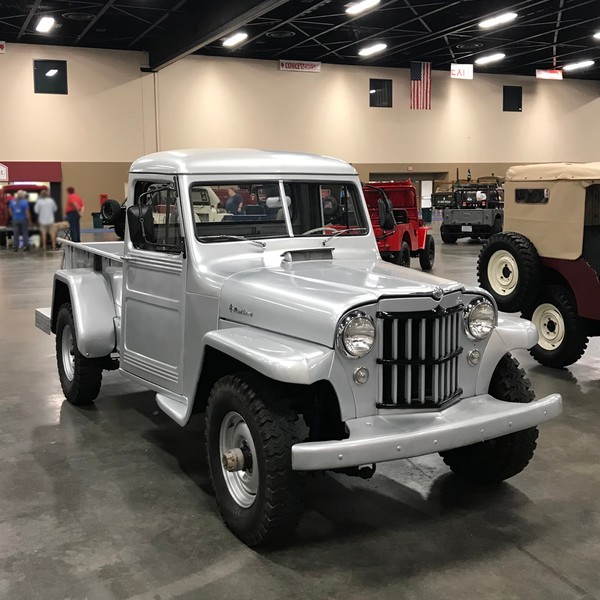 3. Replace your original body with a fiberglass body
Fact; There used to be a dozen companies manufacturing fiberglass jeep tubs. Today there are maybe 2-3. The demand for fiberglass bodies has been diminishing steadily.
There are only two reasons anyone would chose CJ or military body fiberglass.
1. It's cheaper than the alternative.
2. It can not rust.
There are a number of reasons why most restorers choose to avoid fiberglass.
1. The purists answer; "Jeeps are steel. Period."
2. From 50 ft away, it looks like a Jeep. As you get closer, that impression changes
3. It is not an easy replacement.
- Fiberglass is not easy to work with.
- Mounting holes, fuel fill holes and firewall holes are missing and must be cut.
4. Grounding electrical components can be a challenge since fiberglass won't conduct electricity.
5. Fiberglass can, and does, crack...
6. And repairing major, (or even minor) damage requires some special skills and talents.
7. Certainly not as durable as steel on the trail.
8. It will take much longer to install a fiberglass body than a Repli-Tub aftermarket steel body.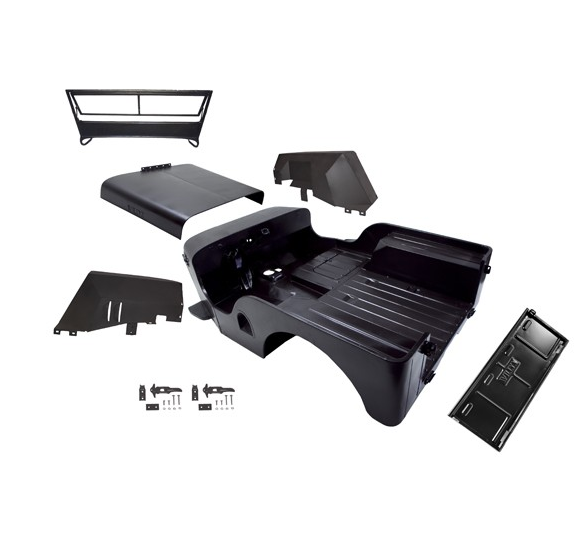 4. Buy an aftermarket Willys-Overland Jeep steel body
There are only 2 choices in purchasing an aftermarket steel Jeep body. Buy the Jeep body made in the Philippines, that you have heard, read, and know will not mount to your chassis, OR buy a Willys-Overland Motors Repli-Tub, re-engineered and test fit by hand in Toledo, Ohio, and guaranteed to bolt directly to your chassis in under an hour. And with the Jeep logo stamped in all the appropriate locations, it will look and feel authentic. While not the least expensive option, it is the body that your cherished Jeep deserves. And while not perfect, this Jeep body will look right, feel right, and hold up to your punishment on the trail or your Sunday trip to the ice cream parlor.
Finally, if it wasn't for the money, would anyone really consider Fiberglass? And knowing that answer, is this the project where you really want to skimp over a 1000 bucks?
Purchase the Jeep tub that is guaranteed to mount, and make smiles for a lifetime. Click here to contact Jay for more information.